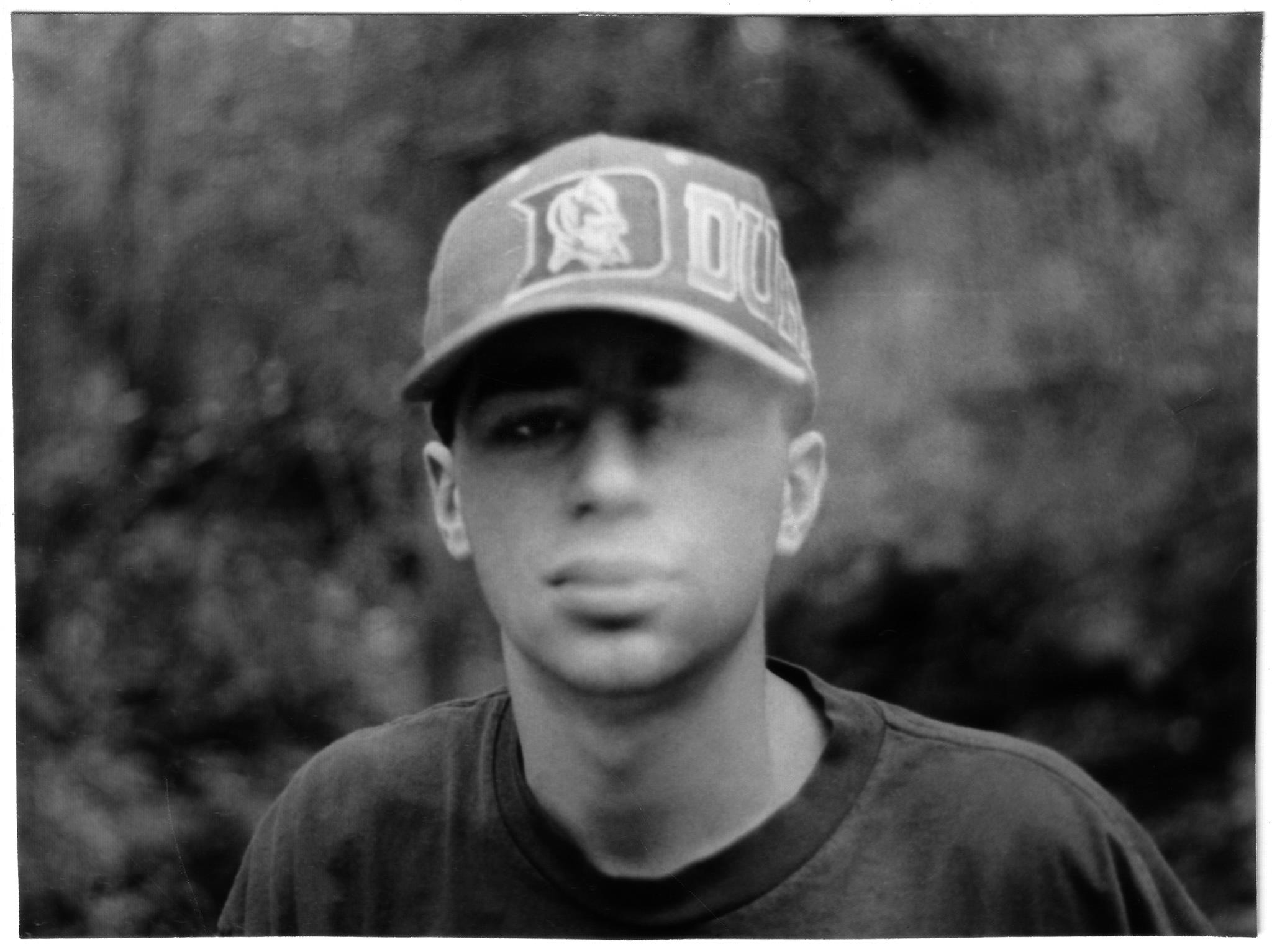 It all started with a B&W 35mm camera in high school, where I developed my eye, documenting the lives of my fellow teens. On the last day of school, I found my locker had been raided by the police for "evidence", and this self-portrait is my only surviving print.
Photography soon shifted to moving images when I began volunteering at a local TV station, becoming acquainted with professional equipment. I bought a fancy Hi-8mm camera to practice with, and shot my first documentary at the now famous "Battle in Seattle," sharing an intimate and immersive experience of the protests that rocked the world. It was a totally amateur production, but I became hooked on storytelling.
I continued making videos semi-professionally for the next five years, then went to film school in Montréal, where I honed my skills for a broadcast environment. After moving to Vancouver, I hit the ground running, editing my first narrative feature film. Since then, I have worked as a writer, director, producer, cinematographer, editor, and colourist, won numerous awards, including a Leo, and was nominated for a Canadian Screen Award. My projects have screened at more festivals and networks than I can keep track of. I feel truly blessed to have had this much success, but am even more gracious that I wake up every day hungry for more.