about
It all started with a B&W 35mm film camera at age 13, when I developed a passion for storytelling, documenting my life growing up in Austin, Texas. I ran with a wild crowd, so naturally my photos captured some colorful moments. One day the police raided my locker and confiscated every roll of film, contact sheet and print for evidence. This self-portrait is my only surviving print.
Photography soon shifted to moving images when I began volunteering at a local TV station, becoming acquainted with broadcast equipment. I bought a Hi-8mm camera to practice with, and shot my first documentary at the now famous "Battle in Seattle," sharing an intimate and immersive experience of the protests that rocked the world. It was a totally amateur production, but I became hooked on filmmaking.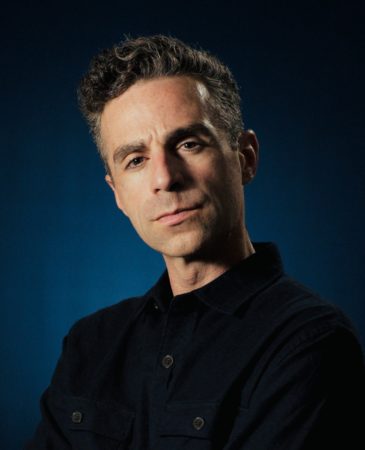 I continued making videos semi-professionally for the next five years, then went to film school in Montréal, where I honed my skills and gained experience with more professional tools. After moving to Vancouver, I hit the ground running, editing an independent feature and a series of documentaries with acclaimed filmmaker Tony Papa. From there, I dove deeper, working as a writer, director, producer, cinematographer, editor, and colorist. In those 16 years, I won numerous awards, was nominated for a Canadian Screen Award, and can say my projects have screened at more festivals and TV networks than I can keep track of. Still, most days I feel like I haven't done much with my short life. I suppose that perspective keeps me hungry, as Les Brown says.
Currently I am focused on leveling up my skillset, and am especially deliberate in the projects I choose to take on. We are given only one life after all. If you have a project you are passionate about, and think we might make a good team, please contact me below.
With gratitude
Galán Films
Los Angeles / Vancouver
Copyright © 2022 Galán Films. All Rights Reserved.
This site is protected by reCAPTCHA, and the Google Privacy Policy and Terms of Service apply.