Whether your project is destined for theaters or millions of small screens, Galán Films has done it all, contributing to numerous viral ad campaigns, hundreds of hours of television, and countless film festivals worldwide.
Testimonials
Slide 1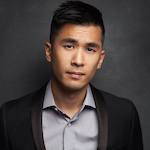 "Eliot is an absolute pleasure to work with. During the shooting of our documentary Real Fur, Eliot went above and beyond by doing extra research and finding a hidden mink graveyard which became a pivot scene in our film, and also crowdfunding efforts. Eliot has always been friendly, and professional, and I would gladly work with him as an editor, and cinematographer again."
Producer, Arise Productions
Slide 2
"Eliot is a trusted production partner. He is not only a master executer, but he is also a fantastic creative resource. He is a multi-faceted talent that I would not hesitate to bring onto my next project."
Director/Producer, Origin Outside
Slide 3
"I want to share my sincere thanks for all your incredible work on this project. The end product is a beautiful video that has been masterfully edited, weaving together some wonderful moments with great energy and stunning visuals. Surpassed my expectations, and definitely displayed your many talents!"
Climate Action and Sustainability Manager, Tsleil-Waututh Nation


Slide 4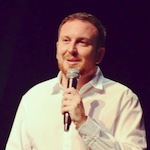 "I have hired Eliot to produce so many videos over the years, I cannot even imagine hiring anyone else. He always far surpasses anything I could have possibly envisioned."
Slide 5
Smart Slider 3 is the best slider that i've tried so far. There's so many useful functions and easy to understand how to use it.
"In my years as a filmmaker, I have worked with Eliot Galán on numerous projects. He is a hard-working, talented filmmaker, working across diverse genres, who is easy to work with, and has many talents and abilities that make an excellent colleague."
Director/Producer, Founder, Powell River Digital Film School